The Vehicle Identification Number (VIN) is a 17-character code that tells the GoMobileX technicians everything about your vehicle and enables them to service your vehicle according to Original Equipment Manufacturer (OEM) specs.
How do you find your VIN?
The VIN is located on the driver's side dash and the driver's side door (below).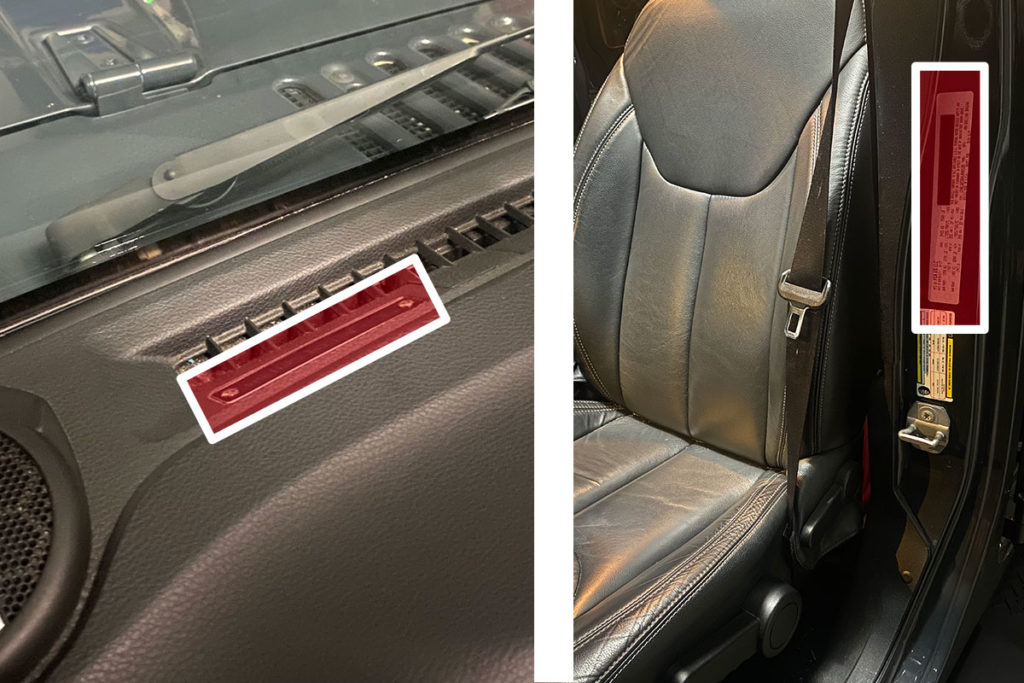 The VIN is printed on the registration card you keep on your phone or in your glove compartment.
Your vehicle insurance card or app will have your VIN listed as well.